Piezoresistive pressure sensor is a kind of pressure sensor utilize piezoresistive effort, transform the resistance change to electronic signal, typically mV, V(0-10V, 0-5V) or mA(4-20mA). It use a high stable silicon chip as the sensing element, which is protect by stainless steel 316L diaphragm with silicone oil filled. Various of pressure connections and electrical connections are available to meet the different requirement.

Sendo Sensor is one of the best china manufacturers work at piezoresistive pressure sensor. The following items are the relative products of the pressure sensor, you can quickly find the sensors through the list.
Typical Piezoresistive Pressure Sensor 1: SS305 Series Compressor Pressure Sensor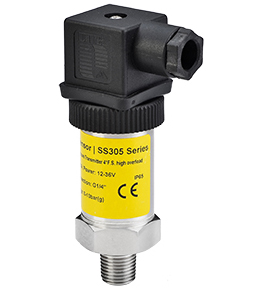 SS305 series high overload pressure sensor is a portfolio of highly configurable pressure sensors that use piezoresistive sensing technology with a special signal conditioning circuit in a stainless steel housing, meets the high burst protection demands and is suitable for the use in all types of severe industrial applications.

SS305 series is fully calibrated and compensated for offset, sensitivity, temperature effects and non-linearity, is a precise pressure measurement solution that optimizes system performance at a competitive cost, numerous standard or custom connectors, ports, pressure ranges and types, and output options
Typical Piezoresistive Pressure Sensor 2: SS100 series Piezoresistive Pressure Transducer

Features
1,Standard size Ø19*15mm. 2,High accuracy and reliability. 3,Stainless steel 316L housing. 4,Stainless steel 316L diaphragm. 5,Constant current or voltage supply. 6,Wider temperature compensation range. 7,Absolute, gauge, sealed gauge pressure. 8,Isolated construction, able to test various media.

Description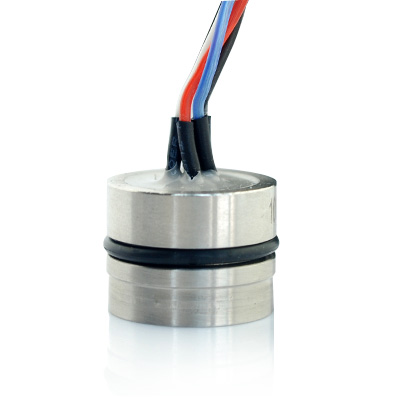 The SS100 Series piezoresistive pressure transducers cover all pressure ranges from 100 mbar to 1000 bar.

A high-sensitivity piezoresistive silicon chip is used for pressure sensing. The chip is protected against ambient influences by a stainless steel housing sealed with a concentrically corrugated diaphragm. The housing is filled with silicone oil so as to ensure the transfer of the pressure from the diaphragm to the sensing component.

Several millions of these pressure transducers are in use world-wide in a variety of different applications. Main fields of application are: Level technology, pneumatics, hydraulics, avionics
Contact us to learn more about the piezoresistive pressure sensor